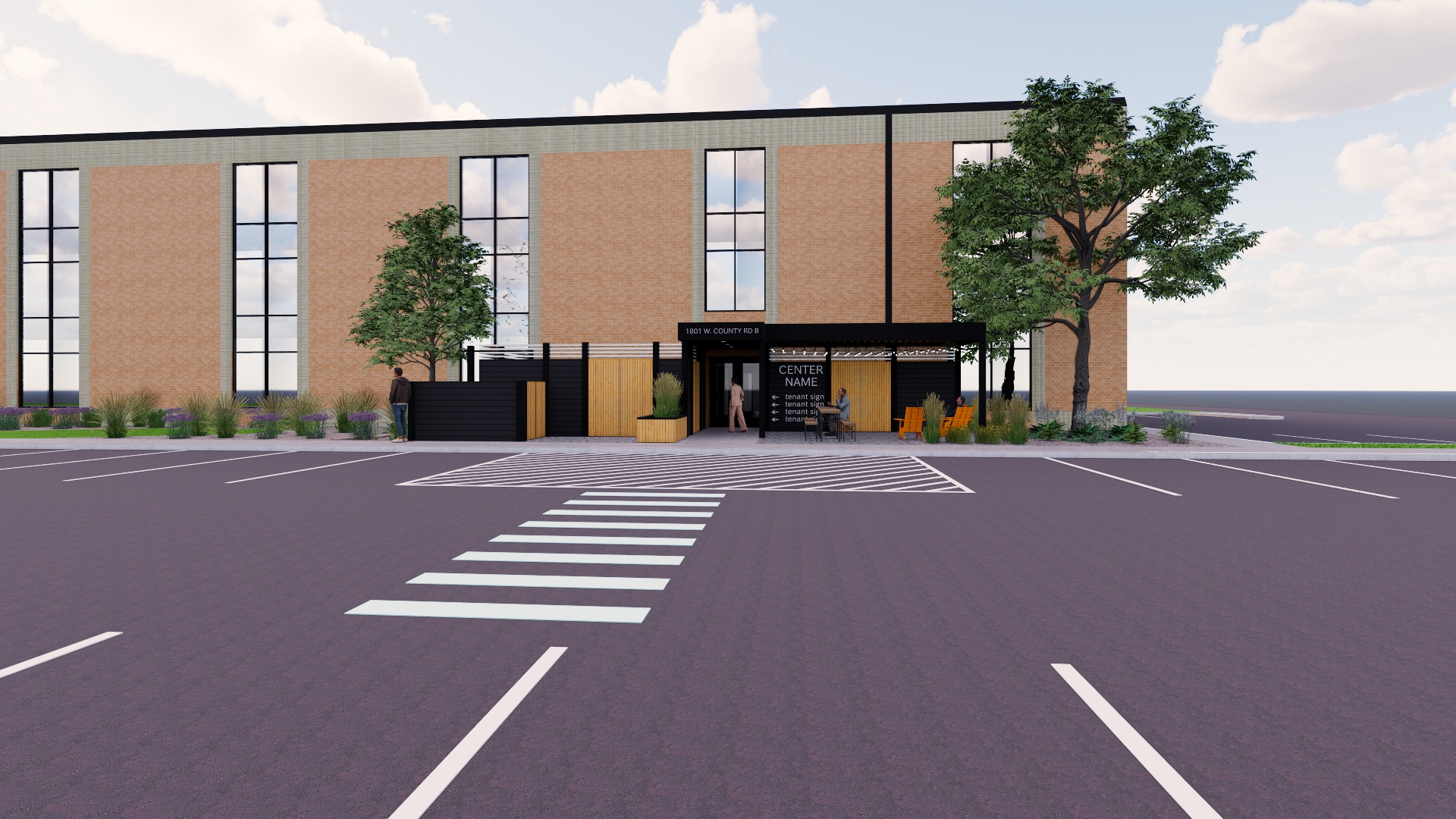 October 12, 2021
Lupe Development Partners acquires Roseville office building, plans multi-tenant conversion project
Firm to relocate offices after multi-tenant conversion
MINNEAPOLIS, MN — Lupe Development Partners, an experienced Twin Cities developer specializing in mixed-use projects and affordable housing in the urban core, announced today that the firm purchased a 23,316-square-foot Roseville office building at 1801 County Road B W in a sale-leaseback transaction with Industrial Fabrics Association International. The developers plan to convert the building to multi-tenant occupancy and relocate the company's offices to the building in 2022.
"Our portfolio continues to diversify. We've had recent success in Woodbury with a similar 1970s office conversion and renovation," said Steve Minn, vice president and chief financial manager of Lupe Development Partners. "We also have a growing team and want to set them up for success. This property gives us a greater footprint while maintaining a closer proximity to many of our projects."
Lupe has previously officed in Bloomington and for the last fourteen years in Minneapolis. In addition to offices for Lupe and Industrial Fabrics Association International, there will be approximately 12,000 square feet of office space available for other future tenants. Renovation work is expected to be completed by the end of the year.
About Lupe Development Partners
Lupe Development Partners is a Minneapolis-based, women-owned enterprise that plans, develops, and manages residential and mixed-use real estate in the Twin Cities urban core. Since 1989 the company has developed, owned and/or renovated more than 1,200 apartment or condominium units and more than 1 million square feet of retail, residential and industrial property. Lupe Development Partners has recently completed several affordable housing projects, including Lake Street Dwelling, Broadway Flats and Mill City Quarter in Minneapolis and East Side Apartments in Saint Paul.