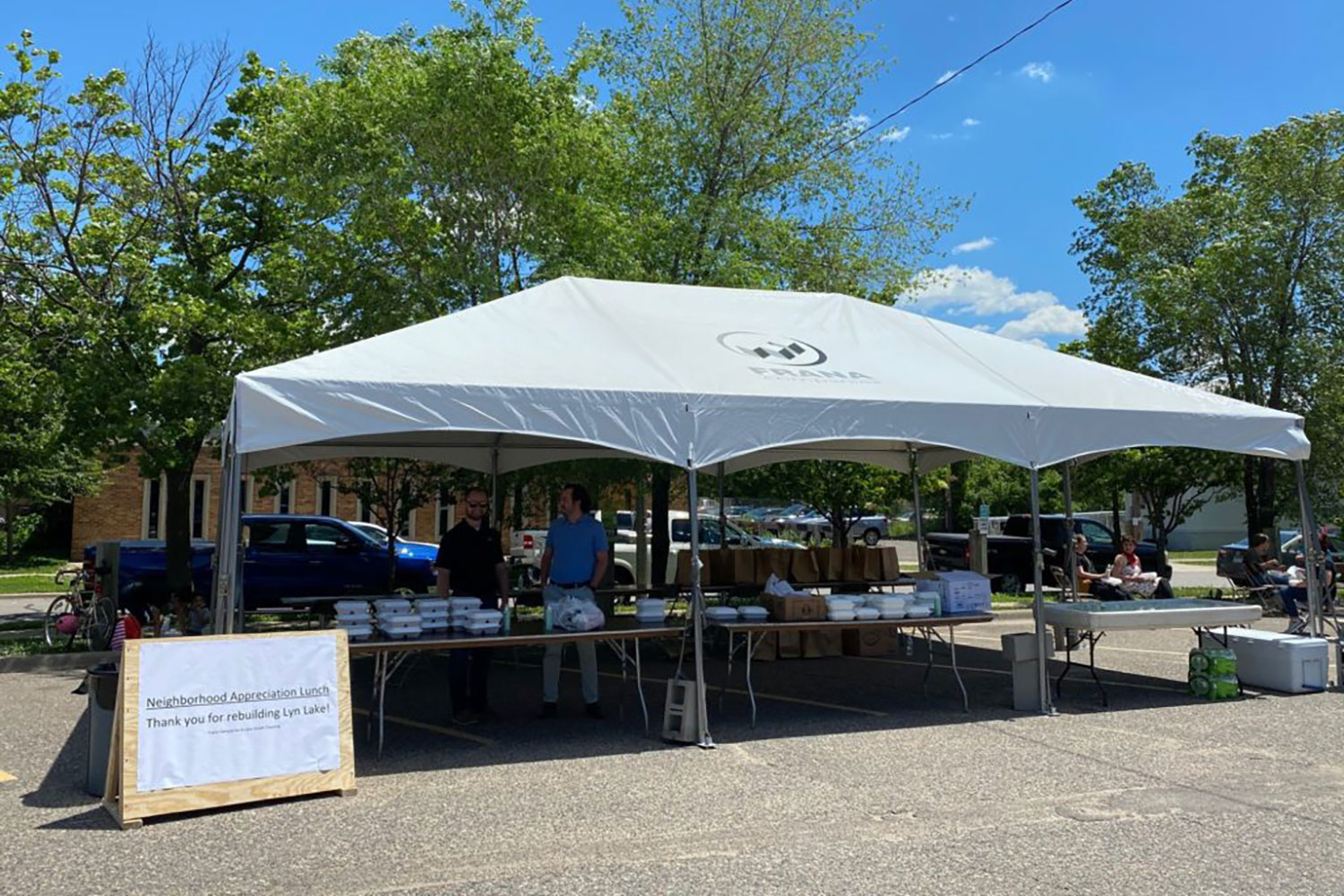 June 19, 2020
Lake Street Dwelling team brings lunch to Lyn-Lake neighborhood volunteers
The team behind Lake Street Dwelling – comprised of Lupe Development Partners and Frana Companies – held a community lunch on June 11 to thank volunteers working to rebuild Lake Street. With the recent devastation along Lake Street, neighborhood organizations including the Lake Street Council, Lyn-Lake Business Association, and Whittier Alliance have been instrumental in cleanup efforts, coordinating supplies and raising funds to invest in the community.
More than 250 people joined the Lake Street Dwelling team for lunch catered by Lu's Sandwiches, Los Ocampo and Lago Tacos. Additional meals were donated to Provision Community Restaurant, which provides meals for people in need using a pay-what-you-can model.
"We have seen this community come together and help rebuild this important neighborhood. The resilience of the Lake Street retail and residential community inspires us," said Steve Minn, Lupe's vice president and chief financial manager. "We look forward to being an active part of the community and wanted to express our appreciation and respect for our neighbors who have helped us get these important housing projects underway."
Lake Street Dwelling is a new affordable housing community in the heart of Lyn-Lake at 410 West Lake Street opening this fall. Visit lakestreetdwelling.com to learn more.