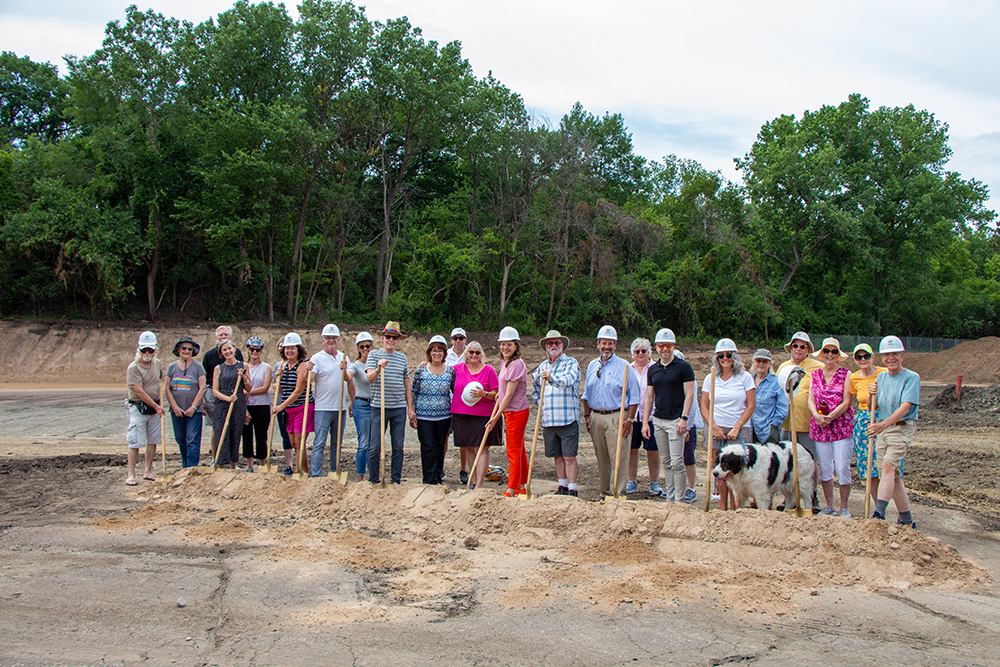 July 15, 2022
New 200+ unit senior housing campus breaks ground near Theodore Wirth Park
Senior housing campus in the Bryn Mawr neighborhood will include affordable housing
Lupe Development broke ground Thursday on a new development catering to seniors at a variety of price points in the Bryn Mawr neighborhood: Wirth on the Woods. The senior housing campus includes 100 units of affordable senior housing in a six-story building (The Theodore) and 100 units of market-rate senior housing (The Eloise) in another six-story building. Combined, the properties will add 200 units to the Bryn Mawr neighborhood and provide shared amenities tailored to the senior community.
"Where we live impacts everything; at every stage of life, where we live is the foundation for our health, education, safety and economic wellbeing. We are eager to open Wirth on the Woods and promote a sense of community for seniors to age here in Minneapolis," said Minneapolis City Council Member Lisa Goodman.
These properties will share amenities including an outdoor courtyard, a garden and greenhouse, perfect for cultivating a sense of community among the residents. The park-like setting of the property will also feature a pond and walking trails in the Bryn Mawr neighborhood.
"A special thank you to everyone who helped put together this development. It's a testament to how community feedback can help us create projects with lasting value," said Lupe Development Vice President Steve Minn said. "We have enjoyed the collaboration with the neighborhood and their enthusiasm for this project and are eager to see the community benefit from this new property for senior residents."
The nonprofit organization Ecumen will be the senior housing manager for Wirth on the Woods, and its mission is to advocate for older adults by providing housing choices, compassionate health care and innovative services to support connected, fulfilled lives.
Construction is expected to be completed by late summer 2023.
Wirth on the Woods received generous funding from the Raymond James Tax Credit Fund and Raymond James Housing Opportunities Fund, the City of Minneapolis, Hennepin County, the Metropolitan Council, the Minnesota Housing Finance Agency, Great Southern Bank, and Minneapolis Public Schools.